A nursery is an agricultural piece of land where plants are grown & taken care of, then sold to people for home or commercial use. In a suitable environment, the seeds can be grown into plants grown enough. Ultimately, they are sold further to people who plant them in their own places. These nurseries are basically the care center of plants and the showroom as well.
There is a strong and direct connection between the nursery and gardening. By default Plant Nursery is basically the place which supplies plants for gardening. The main purpose of nursery is to supply the saplings or young plant species for farms, gardens, agriculture, forestry, and conservation.
In this piece of writing, we shall guide you towards easier gardening with some tips for Plant Nursery:
Tips for Easy Gardening are genuinely Easy!
Gardening being a part of landscaping becomes easy when the services of a nursery are acquired for better plantation. Nursery provides the plants at early stages of its growth making them feasible for planting. During the initial stages in a garden when the landscaper or a gardener is laying foundations of it.
A nursery has a vast variety of outdoor, indoor and ground plants that can be used as per design of the garden.  Nurseries need to be equipped with all sorts of horticulture needs, including the vast variety of plant seeds, soil mix, fertilizers, pesticides, gardening tools, and more.
Beyond plants, nurseries should be equipped with the ability to help with any kind of inquiry and purchase. An added service can be that Plant Nursery shall also provide consultancy for garden designs and landscaping.
1. Select the plants, Inspire everyone!
First visit the nearest and most convenient nursery to reach. Then, choose the best variety that also matches your climate, environment and garden requirements. Nursery that you visit must have multiple options for you to select. For instance, in the flower section you can choose by mixing colors, types of flower like roses & dandelions. Give a finishing line with jasmine or any white color. Sunflowers are always the best choice for the sun exposed areas to give a bright look.
2. Grow Food in your Garden with a Bliss!
Plant Nursery can provide Fruits & vegetables that are the best in garden for big areas. Garden can be the best source of organic food. It adds to the beauty, shade and freshness of the garden look and also a healthy food source. This will increase the owner's affection and attachment to the garden and add real value to the garden. Nurseries provide variety of seasonal fruit plants and vegetables seeds that are organic and healthy.
Urban areas may prefer growing be more suited to growing plants, ornamental plants, vegetables, and ornamental trees and ornamental. Consequently, In Plant Nursery, one must determine the need in the market and consequently, plants must be dispersed in the nurseries. The majority of industrial buildings and public places that have gardens needs regular upgrades in terms of seasonal plants, change of landscaping designs. For this purpose, the nursery should keep the stock of plants updated to the latest garden designing needs.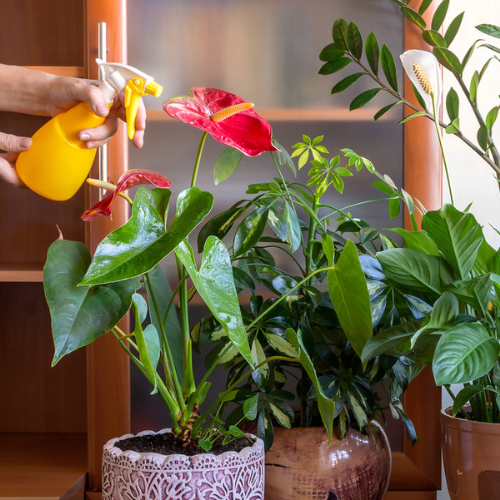 In seasonal times, nurseries should prepare the plant's saplings in advance. So as to ensure that marketing can be carried out in the spring. When the season begins the nurseries also come up with sales and other discount offers as well. Plant Nursery occasionally organizes end of season sales that are good for plants that remain green for the entire season. 
Maintenance of garden requires expert opinion and expert hands. Landscapers and gardeners specifically needs to maintain the plant health, garden design and other elements. 
Purposefully, the nursery can contribute greatly towards maintenance of the garden. The supplier of pesticides and other chemicals for regular maintenance of the garden are vitally important.
Gardens are a natural way to add beauty and freshness to life. Plant Nursery is the core supplier to the gardens present in city areas. By following the above mentioned tips one can improve the garden and maintain the landscaped part around the vicinity.
Thank you for reading this article. I hope it was informative and interesting as you expected. Here are some articles that provide more information about our services: