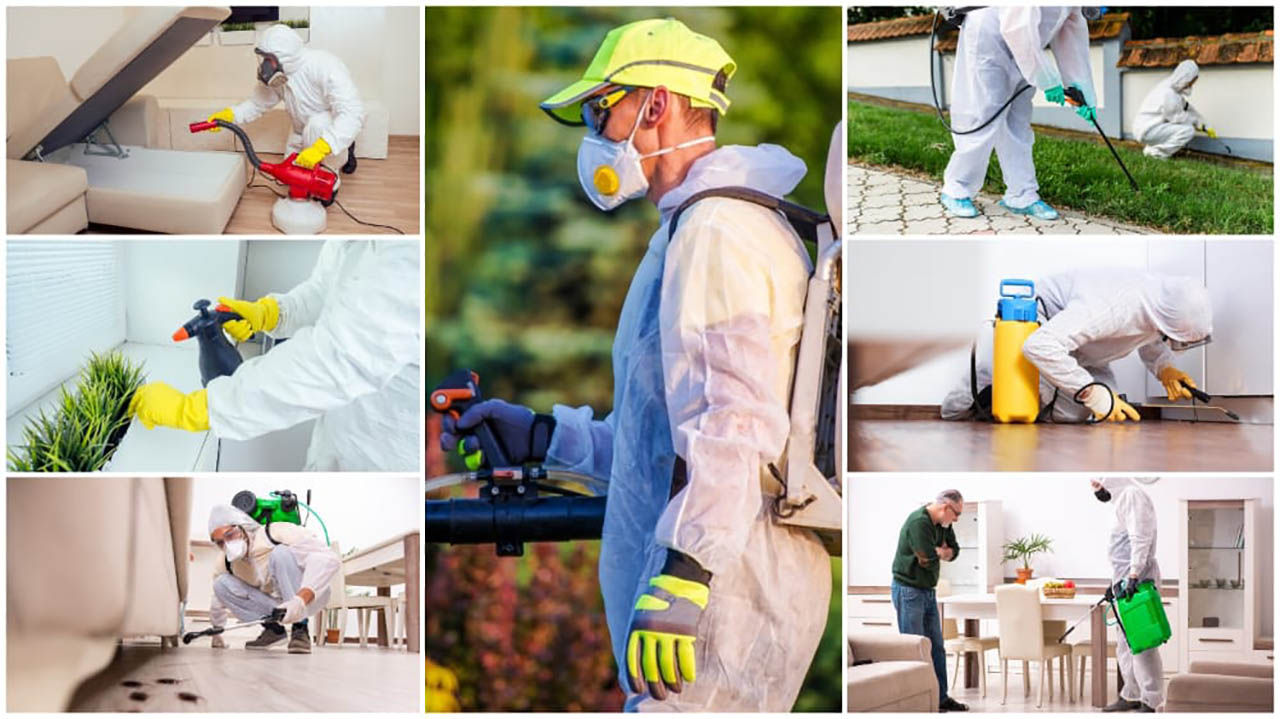 Have you ever faced that nuisance and discomfort due to bugs and other pests in your house?
Pests and Bugs is one of the most basic problems that any residential or commercial building faces almost in every society. But if it is ignored and not dealt with timely, it might become an uncontrolled situation that can cause serious life threats to human beings living in that vicinity or even spread out further.
For example, malaria outbreak can cause deaths, serious illness and social halt to an entire population that may be a town or even a city. Similarly in a building, mice can damage electrical wires, sewerage pipes and HVAC ducts. The list of pests goes on including ants, termites, bees and rodents. It can also have bats in your porch or back yard trees if not maintained properly.
Halsco has been performing in the service industry as a premium service provider in KSA primarily with service specialty in Pest Control Services. Mainly, It is a successful service provider in Pest Control Riyadh.
What is the Best Pest Control Services?
We believes in complete customer satisfaction and serving beyond client's expectations. This is the key to success of any service and when it comes to terminating insects, smelly rodents or the stingy bees; Halsco has dealt with the mall successfully and customer's safety and health is the top most priority in any case. Halsco not only just showcases it name through words but our valued customers give feedback which we regularly view and discuss to improve and maintain the our service standards. Customer satisfaction is the main source and goal of in any service.
For maintaining our service standards in Pest Control, we reply on the following service points:
Our customers are the backbone of our business. Pest Control is a sensitive area where people do not compromise on any mistake and neither risk their health, safety and comfort for themselves and their loved ones. Halsco fully identifies and understands the services needs of customers and gains trust by performance. Whether its fumigation or mouse trapping, Halsco ensures that customer can relax and leave everything to us.
Our experienced pest control team is equipped and well-trained to remove the pests by terminating their colonies, trapping them or repelling them away from your boundaries. We have numerous satisfied customers in KSA to whom we have provided once and for all and finest Pest Control Services.
Halsco is always on the track to keep its service equipment up to date. We use the latest and specific tools for each category of pests. For example for mice extermination, we first check it the colony has developed or not. If yes then repellent will not work there. We will have to exterminate the entire colony and clean the whole place for contamination.
The chemicals Halsco uses for Pest Control Service are approved by World Health Organization(WHO) and Food & Drug Administration (FDA) and Ministry of Agriculture of Saudi Arabia. Our teams are always equipped with the best HazMat gear and is trained to safely exterminate the pests from your house leaving no trace, residue and bad odor or harmful fumes behind. We make sure that the inhabitants of the building are away from the fumigated area and even if they need to enter the place, they are properly guided to use the HazMat gear including masks, suit and gloves to protect themselves.
Flexibility & Innovation:
Halsco serves the customers in unique manner. We are an innovative company who always brings the latest service solutions and techniques to the clients. As for Pest Control Service, the Research & Development by scientists, chemists and biologists has been advances so much that many chemical free Pest Solutions are introduced. Moreover, the Ultrasonic Mouse Deterrent, Mosquito repellent and Air curtains are also offered by Halsco.
We deliver the Best Pest Control Services by being flexible. Our step wise approach includes inspection, extermination and eradication of pests. We can exterminate numerous pests with single solution as well. Mostly our multi-purpose sprays can kill almost all categories of general insects. This is what makes us one of the best Pest Control Services in Saudi Arabia.
We believe that 'time is money' and the money you spend on pest control also requires timely solution to it. Mostly we prefer a one day job in pest control based upon the building size and structure. It also depends upon the size of pest colony. But our first try is always to consume the minimum possible time for the pest control so that our customer can get back to their normal lives stress-free. Our teams are dedicated to their service zones where they reach to your location on time to start working as soon as you need.
Why Halsco is best Pest Control Services provider?
Halsco هالسكو is experienced enough to know the industry from the inside and all the technicalities of the service industry. But most of all it is the customer who actually keeps us running so customer is the most important part of our business. We do everything for our valued customers and try to bring the best services in all of our services areas. To be more specific, our Pest Control Services is not only innovative, but also affordable and safe.