"Bugs keep Bugging & Pest won't let you rest!"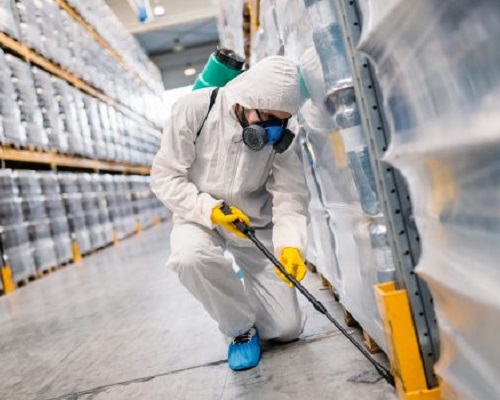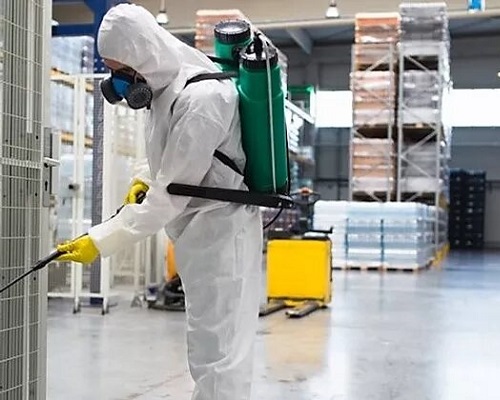 Halsco Pest Control Services in Riyadh Saudi Arabia
Pest Control Services is one of the main requirements for every household, hotel and other residential and commercial buildings where different kinds of microscopic insects, big bugs and even mice can cause a nuisance. People might develop serious fear and get irritated and in worst cases they might get infected or face other hygiene issues due to the filth caused by Pests. Pests can be seasonal or become a permanent guest where they may develop colonies in the basements, walls, gardens, trees, kitchen sink and cupboards or in the toilets and sewerage. Pests are of multiple types that can cause serious diseases and other threats.
We have the expertise in inspection, extermination and eradication of general pests. With approved chemicals from the world health organization (who), food and drug administration (fda) and ministry of agriculture of saudi arabia. 
Most commonly the following are the types of pests every household or commercial client faces as a problems:
Mostly come through under door, wall cracks, gardens trees, bushes and in the kitchen. They can sense any eatables of their choice and reach their within no time and in orderly manner just like an invading army.
One of the most dangerous pests that are the worst enemy of wooden objects, wood work in the house and even alive trees. Termites live in colonies mostly underground but can reach to the top floor by building a pathway and destroy any wooden object in their way. Cases have been reported for complete structure falling down suddenly due to un-noticed termite attack. Pest Control Services in Riyadh are always needed for Termite treatment
An ever bothering creature that is filthy and bring in diseases with it as flies live in swamps, gutters, toilets and trash. But whenever they find an entrance they can start living in your roof top and ceiling shades, lay eggs in a warm place and then grow into little monsters that can disturb you in your sleep as well as contaminate your food.
One of the smallest pest but biggest threat to human race are mosquitos. They are fully capable of spreading malaria, dengue and other diseases. They are no less than vampires who love human and animal blood. Their natural life being two months is sufficient enough to damage health and peace of an entire family.
Another filthy pest that hails from gutter and sewerage pipes, toilets and door entrances mostly. It can contaminate food items and floor to spread stomach and breathing diseases like constipation, diarrhea, flu, cough and fever. Most of all they are scary to our little ones and ladies
Bed Bugs grow in mattress, couch, sofa set and any other comfortable foamy and cozy place. They may cause serious skin diseases and permanent marks if they remain multiplying and keep you awake scratching all night.
The biggest of all pests and the most common of rodent family are mice. Statistics show that mice can spread deadliest diseases like Contagion or a Plague. Mice live in basements, gutters, pipelines and walls. They can bite electric wires, plastic pipes steal food, contaminate places and cause serious hazards in case of electric shock or supply disruption.
Halsco Pest Control Services Saudi Arabia has a complete solution to all your Pest control needs including Bedbug treatment, Termite treatment, Mice and Rat trapping. Treatment of sewerage, cockroach treatment, wasp and ant treatment. We offer complete extermination and repellant solutions to ensure comfortable living for customers.
Our pest control team comes at your doorstep over one call and will handle it all for you by keeping you safe.  Our pest control fumigation and other material is approved by WHO (World Health Organization), FDA Food & Drug Administration & Ministry of Agriculture Saudi Arabia.