"A well-maintained space has more positivity & growth potential."
A well-maintained house, office and other indoor spaces makes an everlasting impression on lives. Maintenance does not only include setting of furniture and cleaning service. It is way more than that. Also, our services range from repair of utility services to the repair fixtures and fittings, Glass Cleaning Services. The regular maintenance of building structure is necessary to make lives of customers easy. 
Our Maintenance Service Set
Halsco provides complete general cleaning & maintenance services to corporate and residential clients. Our professional and sophisticated approach through our well-trained maintenance staff ensures high-end maintenance services to clients.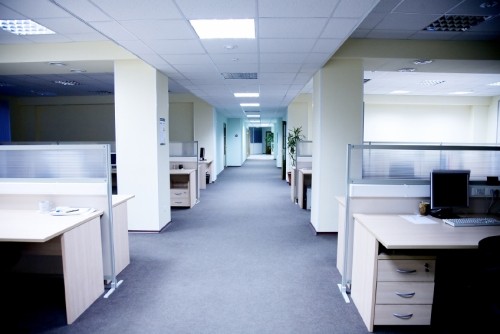 Our Maintenance & General Cleaning Services Process Has Different Phases Including:
1.Inspecting
Whenever a repair & maintenance query is received from a client, we send an inspection team or individual depending upon the scope. Once the client's requirement is fully understood and delivered, we send the professionally expert team to resolve the client's issue.
2.Repairing
Respectively, our repair services include complete installation, reinstallation of broken & damaged parts in the complex machinery. Wiring, spare parts and any other technical repairing if needed are also provided.. Mostly the requests are for the electric, gas, telephone systems, lighting, damaged fixtures & fittings like tiles & etc.
3.Maintaining
Maintenance is an imperative part of Halsco services. We maintain the existing systems for clients in their residence and other buildings. Suitably, we also offer regular maintenance of other services like landscaping and irrigation that clients already acquire from us. Moreover, we offer the maintenance of flooring, painting, repainting, Glass Cleaning, General Cleaning Services in Riyadh Saudi Arabia, Car wash at home and etc. are provided by Halsco.
4.Electrical Systems Repair & Maintenance
We provide efficient and fast electric systems repair & maintenance services to clients of all levels. Whether a shopping mall or house, we do it all. Also, we maintain the electric systems by replacing lighting, updating existing systems, automating traditional electric systems. We also repair and maintain other electric fittings like automatic water sink, waste digesters and other electric appliances as well. Our electrical engineers, electricians and other supportive staff are well trained and work complying to all safety regulations too.
5.HVAC (heating, venting & air conditioning) Repair & Maintenance
Heating, Ventilation and Air Conditioning Repair & Maintenance is a separate entity in our maintenance services. Heating systems can have different problems if not maintained like choking of pipes, fire breakout. Also, total system failure can happen if they are not regularly maintained, it can cause damage and increased reinstallation cost. Apart from our General Cleaning Services, our dedicated teams resolve all these issues well before they occur. Through proper and systematic maintenance of heating systems we ensure the smooth supply of cool & hot air as per need.
-Ventilation Systems
Evidently, ventilation systems are quite sensitive if they are not cleaned and their air filters are not regularly & periodically changed. Which is why Halsco repair & maintenance ensures timely replacement of filters and cleaning of ventilation and air systems to keep your buildings airy and well-ventilated and to avoid suffocation and other problems.
– AC Systems
Air Conditioning is an essential part of every building especially in Tropical areas like the entire Middle East. Central Air Conditioning, Separate Split ACs or any other Air conditioning system can be fully repaired maintained. Hence we recommend to the clients to maintain regularly and timely before the season starts. Refilling of gas, cleaning of chambers and grills is important to avoid water leakage and choking of pipes. We ensure complete AC service and Duct system cleaning as well.
Other Utility Services
furthermore we have experts who provide repair & maintenance for all other utility services like telephone connection, water supply, gas supply and any other utility service that requires repair and maintenance.