Maintaining the lawn around the commercial place could be attractive to visitors or customers. However, it could be difficult when you're watering the entire grass yourself. A lot of business owners don't have the time to ensure their lawns are well-maintained & watered adequately. If you do not possess a Commercial Irrigation System, here are some advantages that justify the expense of it.
First impression is the last impression. Subsequently, if your company's front yard has an appeal & beauty, it will be preferred for visits. A well-watered and tidy landscaping gives clients the impression that you take your work seriously. An automated irrigation system makes it possible to ensure that your lawn receives the proper amount of water. Even during the scorching summer and spring days. This will ensure that your lawn is healthy and lush throughout the year due to the Commercial Irrigation System. Also, it will be able to maintain the right watering schedules, even in prolonged periods of time without rain. Hence, a healthy lawn and well-managed landscape looks best for your company, before your customers walk through the door.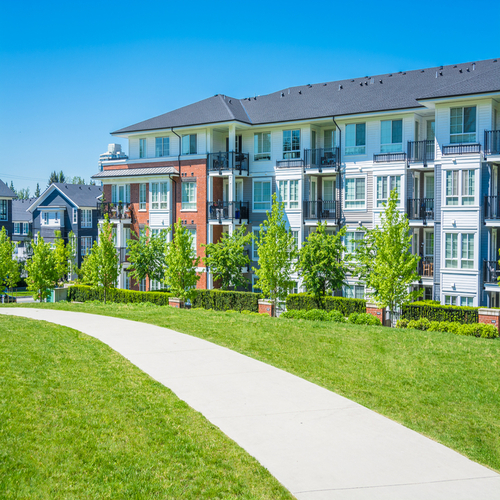 2. Controlled Water Bill By Using Commercial Irrigation System
For adequate water supply to the required area, set your timer & the water pressure. This means that you won't have to bother about overwatering your lawn with portable sprinklers, or moving them frequently. Through automated sprinklers, you can save water from wastage & bills as well. More water can be saved by staying updated on the weather forecast & stopping the supply on rainy days. Additionally, you can set your Commercial Irrigation System to water your lawn prior to the sunset. So, the blades have time to soak up the water and retain water before the sun starts to evaporate it.
3. Landscape Health Maintenance
Regularly, follow a schedule for watering your property's condition to ensure a well-maintained landscape. In excess of watering your property with traditional hoses and sprinkler set-up can take away vital nutrients from the soil. Consequently, you'll be left with a dead lawn and plants that are dying. An expert landscaper will decide on the angles the sprinklers of Commercial Irrigation System need to be pointing at. Accordingly, set them in areas where they will water your lawn as well as your flower beds. The aim is to ensure the entire area is regularly watered, ensuring the business an attractive and appealing landscaping.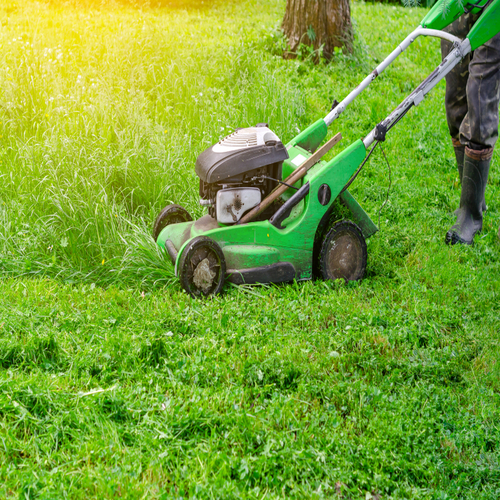 A lawn sprinkler system that is underground can keep the lawn of your commercial property looking healthy and lush. It is possible to program the commercial irrigation systems to start working at a specific time of the day.
6 Benefit of Commercial Irrigation Systems:
Apart from the general benefits, irrigation systems have the following tips that are surely beneficial:
It will provide continuous water throughout your property. Adequate & uniform water supply for every part of the landscape is an edge.

When you hire a professional landscaper, you can be sure that they will plant your landscaping plants in hydro-zones. Hydro-zone landscaping combines plants that require a lot of water together in one place. Also, Hydro-zones maintain the plants that don't require the same amount of water in another area.

You'll save water through the

Commercial Irrigation System

even if you'll need to invest a lot of money upfront. In time, you'll notice your water bill decrease as you keep your commercial property looking attractive.

Install sensors and save more energy and water. Once you add moisture that triggers the sensors to your lawn, the sprinkler system will automatically stop. This saves you money on bills for utilities by using less water.

Include Smartphone connectivity to the system. You will be able to manage and program the sprinkler systems on your commercial property regardless of where you are.

Include bubblers and drip lines to your

Commercial Irrigation System in your landscaping areas. Drip line irrigation gently water your flower beds by dropping large drops of water. In addition, commercial drip lines channel water to the root and keep leaves and stems dry. Bubblers are great for groundcovers, trees, as well as the shrubs that you have in your property for commercial use. Landscaping requires regular watering at the root line to ensure they are well-nourished and free of fungal diseases.
Proactively, always hire a professional landscaper in a commercial vicinity. The reason behind it is because maintaining a large size property and irrigating is utterly irritating. Installing a Commercial Irrigation System will reduce the overall cost of water usage & electricity. Moreover, it will reduce the maintenance effort and the human labor too. Finally, an automated system is better in commercial places and easy to control. Which is why we recommend Halsco Contracting Company for the stress-free landscaping & irrigation services in Riyadh.