Although creating a beautiful yard seems easy, yet many people find the task difficult. It is important to understand the essential elements of good landscape design in order to achieve your goals. You should also find a professional to help you design a landscape you will love for many years. Aesthetically designed landscape requires a background research on the elements pertinent to it.
People often ask "What is the most important thing about Landscaping?" The answer is much more complex than you might think. It is not only one thing which makes your landscape beautiful, functional, and worth it. It takes many parts to make outstanding landscape design in a yard. Here are the facts that prompt the importance.
Initially, set achievable and realistic goals towards your landscape plan. Ask yourself questions like what purpose will this space serve and is it for playing? Is it an area for entertaining outdoors or a swimming pool? Is it purely decorative?
When the space is completed, write down all the things you plan to do. These items will be helpful in planning your Landscaping. If you are looking to hire a landscape professional, it will also help you to communicate your goals with them.
In this process, include your spouse and other household members. You may not be aware of plans that others have for landscape design. Obviously, it's not a good idea to find out, after you have started the planning process. Include others in your household for planning and setting landscape goals. Before you buy materials, create designs, or hire a professional, resolve any disagreements.
Sunlight Exposure Is a Must!​
Essentially, it is an important element of any Landscaping. How much and how often the sun shines on your yard will determine what plants you have. Full sun is six hours or more of direct sunlight per day for some plants. While others need only partial sunlight. Morning sun can be stronger than afternoon sun. Some plants need morning sun only, while others can tolerate afternoon and evening sun.
Observe your yard for a few days to determine how much sunlight it gets at different times of the day. Calculate how much sunlight each area gets and when it happens. This information will be helpful to you when you are choosing plants in Landscaping. Similarly, if you work with a professional, it will assist you in selecting plants.
Regular Yard Maintenance of Landscaping
Some gardens require near-daily care throughout the summer. Some gardens require occasional weed pulling, some pruning at the end or beginning of the growing season.
Thus, know how much maintenance you are willing to do if you plan to maintain your yard. You will need to budget for the maintenance required by landscape contractors. A professional company should be able to estimate the amount of work required to maintain your yard every month. This will help you plan and budget for your Landscaping project.
Hardscaping Is Imperative
Hardscaping installation is something that homeowners often forget to plan for when designing their landscaped yard. Specifically to avoid damage to functional spaces like outdoor dining or entertaining areas need to be their own space. Also use arches or lattices to shade areas and create zones in your garden that are suitable for different activities.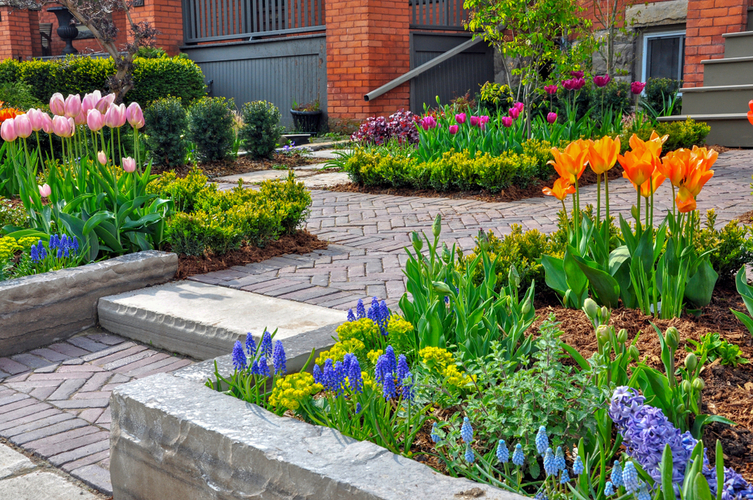 Equally, hardscaping can be more functional and also beautiful. For example, pergolas adorned with flowering vines create an atmosphere of beauty and abundance. This feature will make your yard appear lush green and inviting.
While Landscaping you can make a simple path through your yard or create a multi-layered deck. A landscaper is the best person to install the most hardscaping. This is because it is important for safety reasons (for example, a deck). It may work temporarily (example, a patio or pergola). Stone paver paths that were not properly installed can soon become overgrown with weeds. It is best to consult your landscape contractor.
Hiring Professional Hands
When you are considering new Landscaping, the last thing you should ask yourself is whether you want to hire a professional. Although people can plant flowers themselves, it is possible to have a professional landscaper help you achieve a professional look.
Explain it to a professional how much you can afford to maintain your landscape plan each week. Most importantly, to know your budget, as well as how much you are willing to spend on an ongoing basis. Study the portfolio of each professional and enlist the questions for them to answer when you meet them.
Before signing any contract, check references. Be sure to know who you are hiring and if your vision matches theirs. Meet with several Landscaping Contractors to see how they differ. This will allow you to choose the most suitable professional for you.
Landscapers don't have to think about one thing. There are many issues you need to discuss with your landscaper. These issues will help make your conversation more productive and easier. Contact Halsco to learn more about how we can help make your Landscaping unique & beautiful.