A high-tech and well-functioning watering system will save you money and protect the environment. It will monitor the weather and change schedules accordingly to maintain the proper water level for your plants. Reducing unnecessary water use and wastage it can save up to 25 percent of your water bill. An Irrigation System controller is a useful tool for managing water flow and preventing over watering. Some of the best irrigation controllers also include rain sensors, which can stop scheduled irrigation when the weather is too wet, or a soil moisture sensor which will override the automatic watering system.
Drip irrigation is another type of Irrigation System that can save you money. This system uses small holes to drip water at a controlled flow to the roots of plants. An ideal watering method like drip irrigation method uses less water and evaporates much slower. Drip irrigation is most effective in saving water if installed correctly.
Unlike the traditional overhead sprinklers, this type of system can be installed either over the floor area or under the soil. Surface drip systems deliver water to the soil above the root system while underground drip systems drip water directly to the root system. Drip Irrigation System is especially useful in row crops, gardens & now its trend is increasing in landscaping too.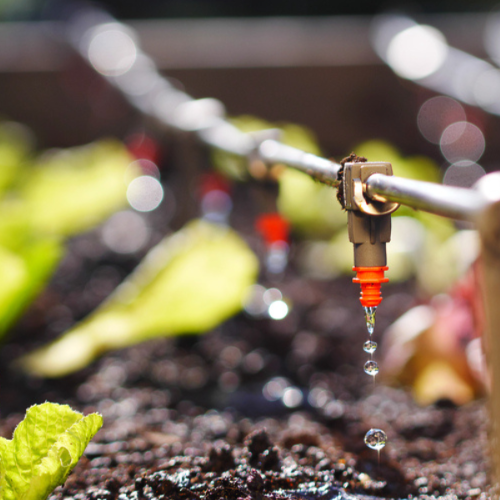 Smart Irrigation Controller:
Smart Irrigation controller is another technique used for saving water. These devices will automatically water your plants when needed, and they will use a timer to ensure that your plants are getting the sufficient water. Smart controllers also saves plants and gardens from getting over watered. Accordingly, you can even adjust the time intervals based on local weather conditions. These smart controllers will contribute to a healthy landscape while reducing water wastage.
Clamping Irrigation System:
Specifically in dry regions, using COBRA clamps in Drip Irrigation System can make a great deal of difference. Clamping is a secure method with connection points between drip lines, which contributes to optimum irrigation and minimizes water loss. COBRA clamps help prevent animals from destroying the connection points, which is an important factor in water loss.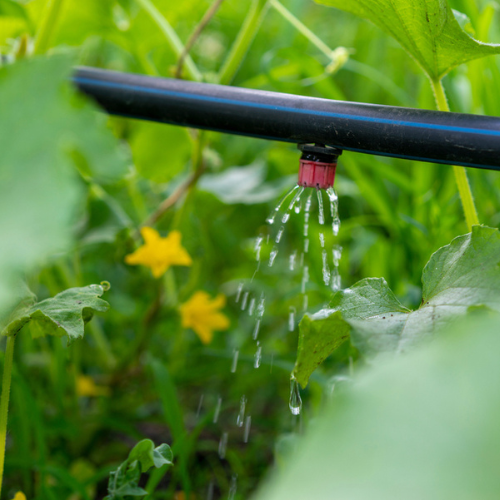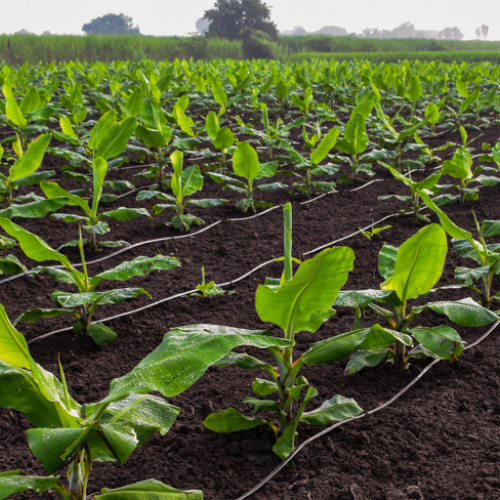 Infusion Line Irrigation:
Infusion line is another type of water efficient system. These deliver water directly to the root zone of the plant, and are often used in nurseries and greenhouses. However, they are also becoming popular for open gardens. These systems have improved productivity, which in turn increases the supply of food to the growing population.
Choosing the right Irrigation System is a crucial part of ensuring the health of your landscape.
Different plants require different amounts of water, and an efficient watering system will separate zones so that different plants receive appropriate water amounts. It is also important to understand the difference between turf and ornamental plants. The requirement of water differs greatly for the grass and the decorative plants.
The most important factor in water efficiency is how the system is designed, installed and managed. If the system is not properly maintained, it will lose efficiency over time. Water efficiency of the Irrigation System is also determined by the timing and amount of water applied. Many landscapes are irrigated at the same time all year round, which can lead to over watering and even damage to the paving or building foundations.