Lawn care business which is largely governed by Landscaping companies is highly lucrative. Nonetheless, it requires much more than trimming hedges & mowing the lawn. The Landscaping companies provide Lawn Care Services to the residential & commercial clients. Professionally, Landscapers have to consider many aspects for attaining perfection in services. This article focuses on the best Equipment & Tools that are available for Lawn Care.
What is the current trend in tools for Lawn Care Services?
As there is a huge difference in the scope of clients in terms of residential & commercial clients. Residential clients might not require professionally designed tools much. However, commercial clients need perfection in each & every sense. When we talk about a place like Riyadh & the client's expectations, it becomes different. Lawn Care Services in Riyadh will require professionalism and technically updated tools for residential clients too. This is due to the fact that Arabian people are normally rich and live an opulent lifestyle. Fortunately, landscaping contractors invest in high-quality gardening & maintenance equipment. Nowadays, the most common trending lawn care items include the following:
Irrefutably, lawn mowers are one of the most basic tools required for lawn care. Also, it is expensive for most gardening tools. Lawn mowers come in both manual & motor-driven models. Traditionally, people use hand operated manual lawn mowers for their personal satisfaction. Since, Lawn Care Services require time commitment, landscapers now prefer having motor-driven or electric lawn mowers. But many people still prefer the manual ones for it is also a good exercise & saves the fuel cost.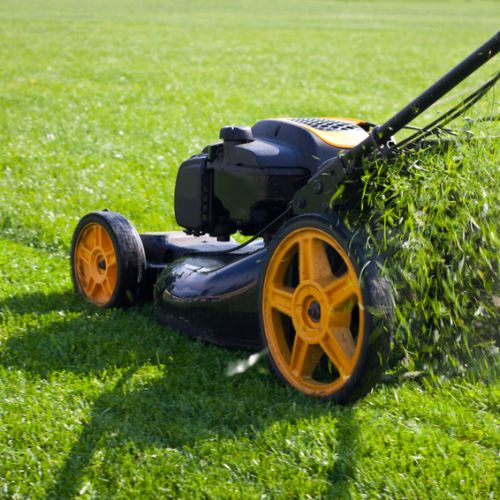 Hedge trimmers are another basic requirement for lawn care equipment. Likely they are to be found in the garage of every house that has a garden & a hedge. Hedge Trimmers help the gardener to trim the hedge in beautiful shapes. Normally, Hedge trimmer will cost at around $500. This amount will save you time as the hedge trimmer is electric or fuel powered.
Generally, Lawn Care Services require a special tool called the string trimmer. The main advantage of a string trimmer is its reach to areas where the mower is unable to reach. Its thin line trimming can enter the fence line, underneath hedges and flower beds. Another name for trimmers is weed whacker.
Considerably the autumn season requires the air blower to blow off the leaves. But it is also useful to dry off extra watering in pots or air dry other areas of the garden. Furthermore, blowers are not a necessary item in Lawn Care Services. But it can help a lot to save time.
Here comes the plant's best friend and every gardener's most handy tool, The Sprayer. Mostly used as a multi-purpose tool, Sprayer is low cost yet an important tool. Also sprayer comes in both manual & automatic electric options. Mainly, fertilizers and pesticides is sprayed to plants through it. Manually, it has a bottle attached to a nozzle with a pipe inside it. It is hand-operated and in different sizes that may cost only a dollar or two. Differently, the automatic sprayer has a backpack tank attached to a long metallic nozzle with buttons. This one is electric powered and can cost up to $700.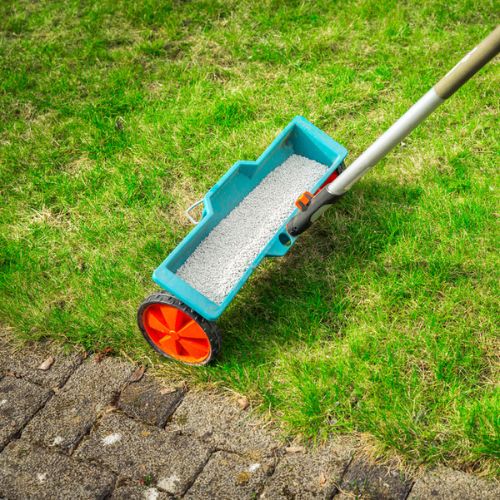 Lawn Care Services also require the spreaders in commercial landscaping. Efficiently, a spreader helps to spread the fertilizers, soil and pesticides without wastage of material. It is a time & cost saving product. Though, it is not essentially required by every gardener. A spreader may cost you around $400 or more depending upon the usability & options in it.
Wheel Barrow is used for many crucial tasks during landscaping. It is a hand operated single man barrow used to transport the flower pots, fertilizer bags & other heavy equipment. It is also used by farmers to dump the dung & other useless material. Lawn Care Services may require wheelbarrows in greater numbers at a commercial site.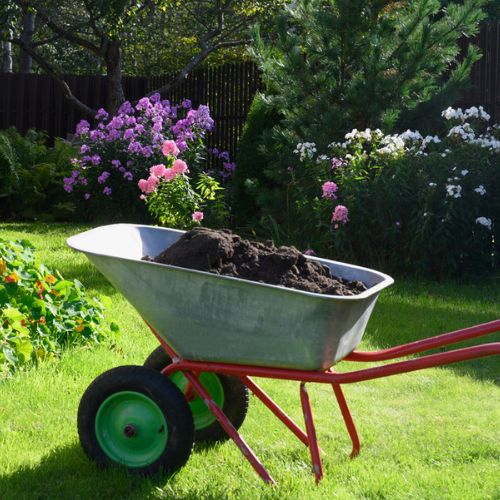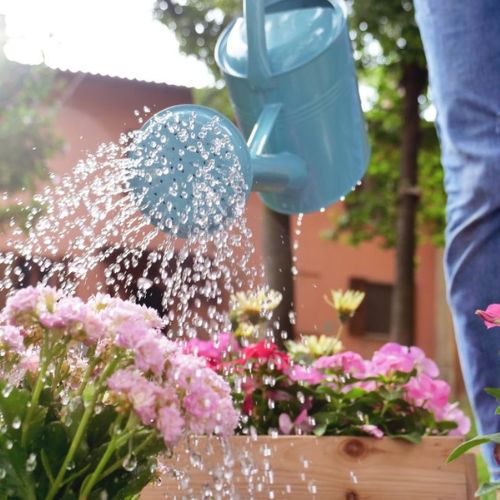 Notably, the buckets are another useful item for landscapers. You can use the washed-old paint buckets or other ones for your gardening needs. Bucket watering is a good & healthy exercise and a means of creating body balance. Furthermore, it saves cost as compared to expensive automatic irrigation systems.
9. Hand-held Tools for Lawn Care Services
Prominently, hand-held tools like shovels, rakes, pruners & other low-tech tools are important for human hands in landscaping. It always enables the landscaper to add the elements of creativity & art to the landscape. Most beneficial hand-held tools have wooden or fiberglass handles and metallic edges.
10. Safety Equipment is Imperative
'Safety First' phrase is the most important part in any hand operated work. Gloves, Boots, romper & other gear is important for a landscaper for his safety while working in your garden. Uniquely, Lawn Care Services can also become desirable when a gardener looks professional through dressing and safety equipment.
The Total Budget for a small scale lawn care project in terms of tools & equipment might cost you around $1500. But it may vary depending upon your lawn size, quality of work & services that you rendered from landscaper. Lastly, you should consider doing some part of Lawn Care Services on your own to save cost. Also, it will add to your new skills & make you a skilled & knowledgeable person through the hobby of gardening.