In our last article, we explained the important things to be considered while landscaping. A homeowner can be clear about the importance of professional landscaping after reading our blog. He now needs to focus on creative ideas. In this article, we will guide you towards a few ideas specifically for Residential Landscaping. We will be discussing it in reference to Saudi Arabia.
Before we move to the actual ideas, it is imperative to know about the space, weather conditions & other associated factors for inspiring landscaping. Depending upon the space available the landscaping ideas can be designed around the residential properties.
In Saudi Arabia, many plants are widely found that are naturally grown. These plants include a variety of palm trees such as dates, coconut & banana. Similarly, the flowering plants include Jasmine, Lily, Iris, Salvia & others. Additionally, the artificial growth of other plants is also a rising trend in the gulf belt. People are more focused on Residential Landscaping in Saudi Arabia than ever before.
Previously, Saudi Arabia's geography was dominated by deserts which were barren and dry with a few oases. With technological reforms in agriculture, Saudi Arabia has invested billions in greening the Arabian soil. These landscaping ideas are not only trendy but beneficial for long term greener and better Arabia.
So, here we further discuss the easiest ways of outdoor backyard Residential Landscaping.
The most common method of Landscaping is planting trees. It requires very low cost backyard landscaping ideas. For this, we just need some digging machines, some leaf molds and trees.
·         Planting shade trees is the most common way that saves your money and makes you more comfortable. Trees are basically a good investment in your comfort and energy saving.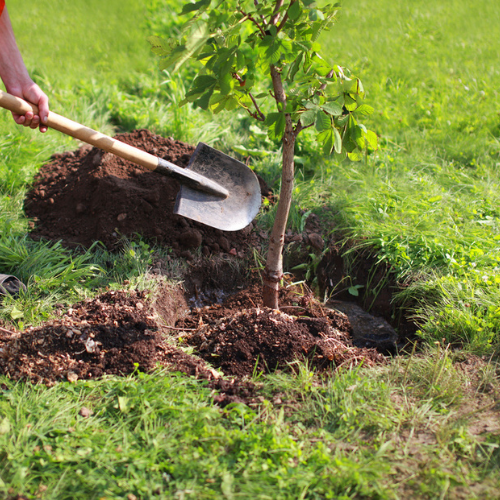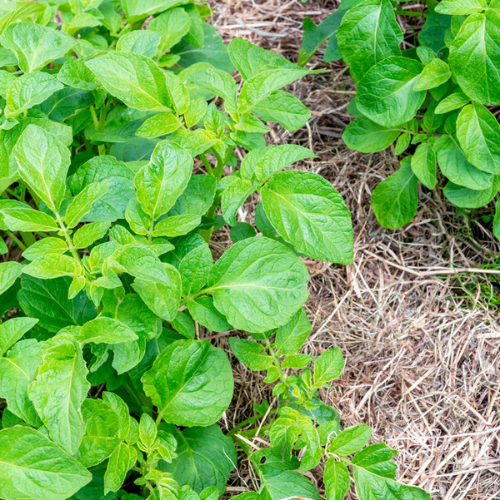 Although, mulch reduces the amount of water and removes unwanted plants from the garden.   Yet, it is an expensive way of landscaping. It also requires a lot of time to be used. Therefore, we use mulch alternatives for Residential Landscaping.
 Spreading leaves is a low and best mulch alternative that provides natural food to your plants.
Pine needles is basically a simple mulch alternative that is lightweight and easy to use.
Now, discussing the few famous ideas for Residential Landscaping, your garden can become uniquely designed.
Lavender Field, The Aromatic Sensation
Nothing evokes the countryside like a flower field which leads to a stone flower arrangement studio. French rustic gardens around the houses having the aroma of lavender give a refreshing and soothing feeling. Bring that vibe through beautiful stone pavilions, separate sheds for gardening, as well as outdoor cooking spaces.
Leafy Windows, Like Meadows!
If you don't have a front lawn or even a large porch then worry not. Rather, make use of your windows for a gorgeous landscaping idea as Window Boxes. Copper lanterns light the way to home by catching gutters and windows. Thoroughly flashed with copper as well as windows, boxes are filled with beautiful white flowers and lush greenery. This Residential Landscaping design shall embark upon the heights of creative design in a limited space.
Go Native For Wild Residential Landscaping
The TerreMoto landscape design studio will fill the gardens of the Bel Air home with native species. Whenever they design "a gradient of wildness" on a steep hillside, it will bring pure natural connection to life. The lush, low-water-use, easy-care plants include indigenous grasses and sages, the redbud tree. Native plantation in landscaping for homeowners brings natural elements to residence.
A small backyard in the city to life through a clever landscaping plan. The secret to keeping an easy-care garden wall that also adds greenery? It's faux! The glass was removed from an old pier mirror that was once situated in the foyer. It was an old Residential Landscaping that had faux fur panels' right into the fence. This unique design added beauty to the garden space where the outdoor dining table lies.
Hammock & Floating Landscape
In Seattle houses are normally designed to literally float on water. Mostly, the residents hang a hammock for an unwinding outdoor experience. They also love to set the essential oils diffuser in the cedar deck to boost the relaxing vibes. But ultimately, the artificial aroma is not a match for the natural flowers outside.
Drive Through A Drivable Garden!
Don't have a front yard? It's not a problem at all. Make your driveway more attractive to add a gimmick to your Residential Landscaping design. Another famous design has a garden with tender herbs and this low-to-the-ground landscape that is flanked with permeable pavers.
Al-Fresco Bar, The Streamlined Space!
Deck out a bar prep area (conveniently situated right next to the cabana) in vibrant shades and stripes. Then streamline the space by adding ceiling fans as well as hidden shutters controlled by remotes. Do it to keep the rain out in the winter months. A bar in the home made from wicker is more welcoming and brings in a new appeal to your garden.
Olive Trees, The Italian Touch!
Olive and Cypress trees to the Palm Springs courtyard honoring the Italian tradition and giving out the mafia look. Use this idea to bring in the Italian culture and the tradition to life in your Residential Landscaping. Additionally, Olive trees are a natural source of healthy food too. Moreover the shade, the essence & the feel is unmatchable while enjoying tea in your backyard Olive garden.
Similarly, opt for an imaginative hardscape over grass for your front yard. The tiles are not only fun and give a nice pop of color, they're also drought-resistant and easier to maintain. The lush vegetation surrounding the area can provide lots of green, despite the fact that there isn't much grass.
There's more than one Residential Landscaping Design that will brighten your front garden. It brings an authentic feel by planting agaves along the entrance, and blossoming bougainvillea that spills over the wall. These Spanish plantation ideas will bring nature, culture & aesthetic appeal to your front yard.