Previously we have talked about different aspects of landscaping & irrigation. Actually we intend to engage the audience & deliver the authentic knowledge in detail. This article explains Grass Landscaping as the dominant part in landscape designing.
What is Grass Landscaping?
Landscaping has its own types & divisions in services. Mainly, when it comes to grass, the most part of any landscaping is defined. Mostly, you will observe that a landscape has the most part as a lawn or grass patches. Whether it is uneven or ground level, grass can be claimed as the basic part of landscaping & gardening. When the landscape contractor talks about planting & designing the lawn, he is focused towards grass. Primarily, he might plan it before the trees & flowers. Grass landscaping is the most dominant part in any landscaping where taking care of grass comes first.
How Has Grass Landscaping Become Popular
Since the beginning grass has been growing on earth. People feel relaxed & enjoy walking barefoot on it. Meadows, Gardens & Riverside grass is beautiful & naturally grown. Besides, people love having greenery in the garden which they can feel & sit on. Obviously, one cannot do it on trees, flowering plants or vegetables. So, people prefer Grass Landscaping in their homes & gardens. Different landscapes originated a culture of having large gardens with grass in it. Mostly, educational buildings, rehabilitation centers & sports grounds have grass. Essentially grass is grown in parks & other public places. Since, people enjoy their time on grass by having picnics, & fun time, Landscaping in grass became popular.
Why Do People Prefer Grass Landscaping?
Typically, the above mentioned reasons suffice the preference of Grass Landscaping. Additionally, people like having grass for the natural feel & beauty in their garden. Also, grass has many health benefits as walking barefoot over grass & the morning dew is quite beneficial. Then, the different types of grasses are used for different locations & settings. Plantation in large part or the center of the garden may increase cost and is unwise in landscaping. People place the landscaping of grass at priority for the cost saving too. Moreover, the grass patches are laid in smaller quantities. Usually they settle & grow on their own with little maintenance.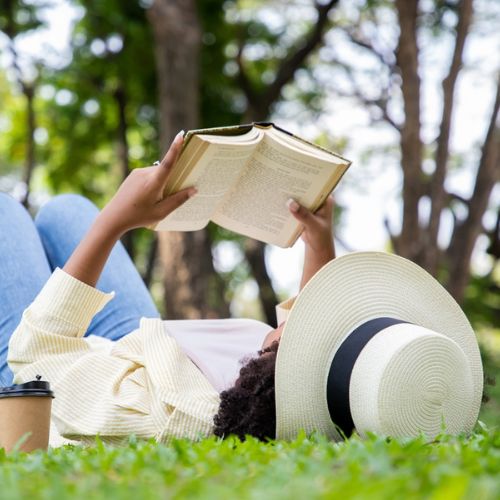 How is Grass Landscaping Supportive?
Grass Landscaping is highly supportive to landscape designs and adds a beautiful central attraction. Owners utilize the grass for family hangouts, outdoor parties & other occasions. Likewise, people prefer relaxing on grass and making it a part of their landscape design. Ultimately it falls on the feel & owner's preference. Still grass has its own aesthetic & natural appeal where it becomes attractive for people. Imagine a garden without grass and filled with trees, bushes, hedges & flowers. Obviously, it will look over & no one can enjoy sitting between them. Hence, Grass Landscaping is like a bridge between humans & other landscaping. It makes that connection which is essentially required.
Dominance of Grass Landscaping?
As of now we know why the landscaping of grass is dominant from the viewer's and owner's side. Now we shall discuss the professional side where grass is preferred by landscapers.
As discussed earlier, growing grass and maintaining it can be cost saving. Grass comes in different varieties & qualities. You can choose it as per your budget and plant it in your garden. Wherever the grass has good irrigation & maintenance, it will grow fast. Also, exposure to sunlight is mandatory too.Grass Landscaping enables the larger part of land to be landscaped at lower cost. Maintenance of grass largely requires mowing the lawn and watering. Unlike flowers & vegetables, it requires minimum fertilizer and at the initial stage. There is another cost saving technique where river sand is mixed with soil for grass. Grass grows really well in this mixture at a fast pace.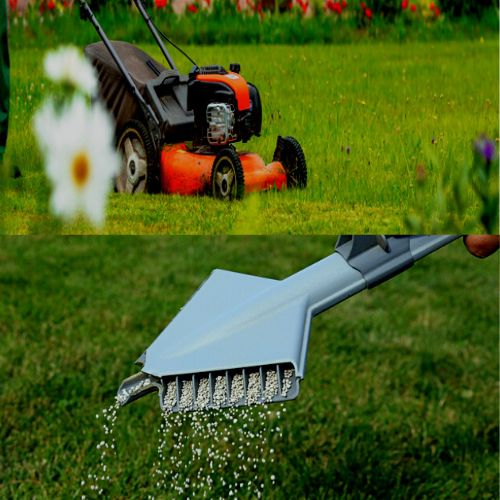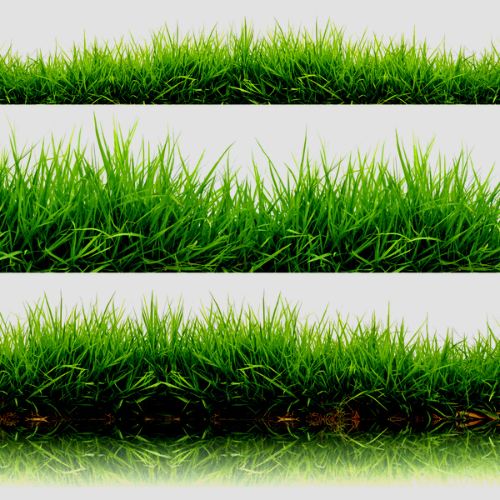 Like Perennials, grass grows on its own. Its growth normally does require much but only the pulling of crabgrass and other weeds. Wherever grass finds room, it grows. Which is why grass dominance can be seen in most of the landscaped parts.
Through variety you can add grass of different shades & types to fill in all the soil. You can use light shade grass under flowers & trees. Whereas a lighter shade would shine more in the lawn directly exposed to sunlight. Similarly, you can use the Korean, Indian, Domestic & French grass for the lighter tone and softness in spikes. Grass Landscaping with variety will not only add different colors but also enhance the beauty of the garden.
Plant the grass in the larger portion to follow the trend in landscaping. Remember that a trend is always set after research. Moreover, you will love a big lawn and grass in your yard when it is maintained properly. You can take professional advice from companies like Halsco. A proper guidance for Grass Landscaping can make your garden look wonderful.